There were a lot of makeup Empties over the last two months! Let's mention the elephant in the room and say that I was incredibly busy over the last two months and completely dropped the ball as far as September Empties. So instead of dwelling on it too much, I decided to combine September and October Empties into one big post!
Since I was traveling a lot during these months, most of my products were samples, so I didn't empty much of my skincare stock. Instead, I finished a lot of my makeup essentials, and that's what you'll find below!
I promised to be back to my regularly scheduled skincare programming next month. 🙂
I haven't tried every product from Selena Gomez's Rare Beauty makeup line, but this is one of my favorite products so far. I'm always looking for an ash brown shade of brow filler that is buildable and isn't so permanent that I can't make a mistake and try again. The creamy pen applicator gives realistic and smooth brush strokes, but beware not to push too hard! This gel formula is softer than most pens that I've tried and it will look too intense if you're not careful. I typically line my brow with the gel pin and use small brush strokes to fill in any patches. Then, I use the gel spoolie to brush my brows in an upward motion to blend it all together. It works fairly well for someone like me who isn't very great at doing her brows! Wearing Color: Cool Brown
8/10 Would Recommend
This was the eyebrow pen I was using before I gave Rare Beauty a shot. It also works really well for those who aren't professional makeup artists, but it does have one slight difference. There is no actual makeup on the spoolie. I actually liked having both options, so I started using these two brow pens in tandem! In the beginning when the Rare Beauty gel is very concentrated, I use the Benefit spoolie to brush through the makeup. After a couple of months the Rare Beauty formula "dries out" a bit (in a good way) and I will use the gel spoolie to brush through my brows.
It's nice to have two options since some days your brows need more work than others! This eyebrow pen also comes in a mini size, but doesn't have the spoolie included. To me it's worth having the spoolie, but you could always try the mini to see if you like the formula! Wearing Color: 3 (warm light brown). I will buy this again, but I may get a better shade match next time. I think I need a slightly darker formula!
7/10 Would Recommend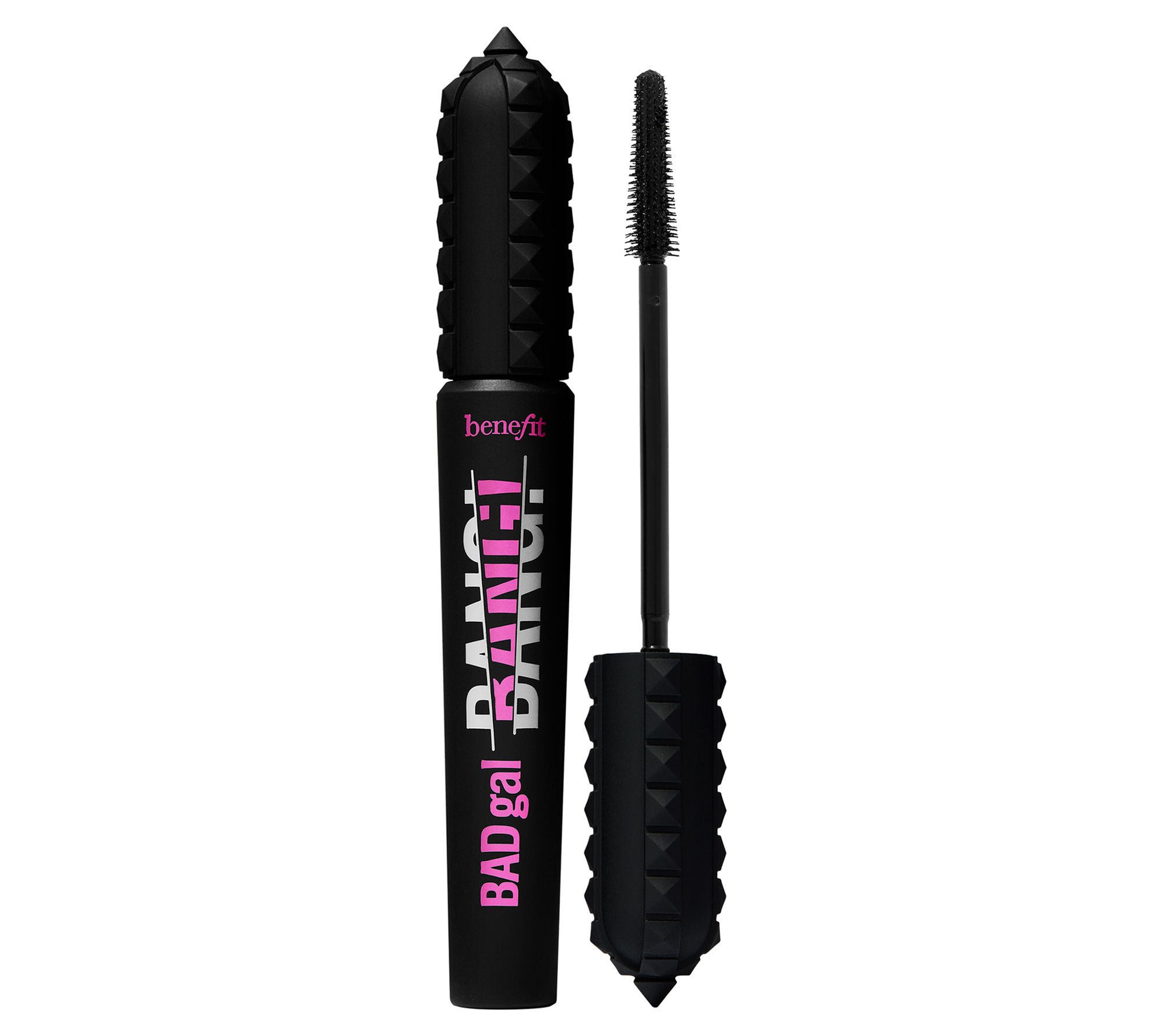 If you've been following my makeup journey over the last couple of years, you'll know that I started wearing falsies quite a bit! It started when i was practicing for my wedding, and then it because the easiest and most cost effective way to get the lashes I was going for. Even with falsies, I still use mascara regularly on my bottom lashes, and also on my top lashes to connect my lashes to the strip lashes. Since I'm going for a long, wispie look, this mascara is perfect for me. The narrow comb wand gets all of my small lashes and helps give length and substance to my lashes. The formula also provides some volume by being buildable, so you can add a few coats to get the desired look.
Mascara is such a personal preference since everyone's lashes are different. I would highly recommend buying the mini size first to see if you like it!
8/10 Would Recommend
This tanning product was average. I bought it in a pinch when we were in Las Vegas, and I was hoping for a stronger result. The actual formula was fine and didn't smell too strong, but it has bronzer in it, so I didn't want to sleep in it like I do with the clear formulas I typically use. Since I didn't want to sleep in it, I only had it on for 3-4 hours and I needed more time to get the color I was hoping for. Even though it was supposed to be the rapid 1-hour tan, I would recommend leaving on much longer if you're an experienced self-tanner who knows exactly the type of color you're going for.
I finished the bottle when I got home and would still use in a pinch, but it's not something I would use on a regular basis!
6/10 Might Recommend
Oh boy, this one wasn't my favorite. My sister gave it to me, so I didn't do much research beforehand. The color was average, but the application was very difficult. Unfortunately the spray function kept leaking little drops when you sprayed the continuous mist, so your tan was very splotchy if you didn't rub it in immediately with a mit. I've tried other "continuous spray" formulas like this one from L'Oreal, and got a better result.
5/10 Would Not Recommend
Can't get enough of the fun?! Read other empties posts here:
---
I have teamed up with an amazing group of bloggers to give YOU a chance to win $750 PayPal Cash!
Simply enter below by completing the rafflecopter. You'll receive one entry per completion. This giveaway is open to the U.S. and Canada only and runs until EOD 11/21. Winner will be announced here. Good Luck!
Void where prohibited. By entering the giveaway you acknowledge that you are agreeing to complete each task, which involves following, liking and subscribing to newsletter's.