Ardell – Wispies False Eyelashes, 5 pairs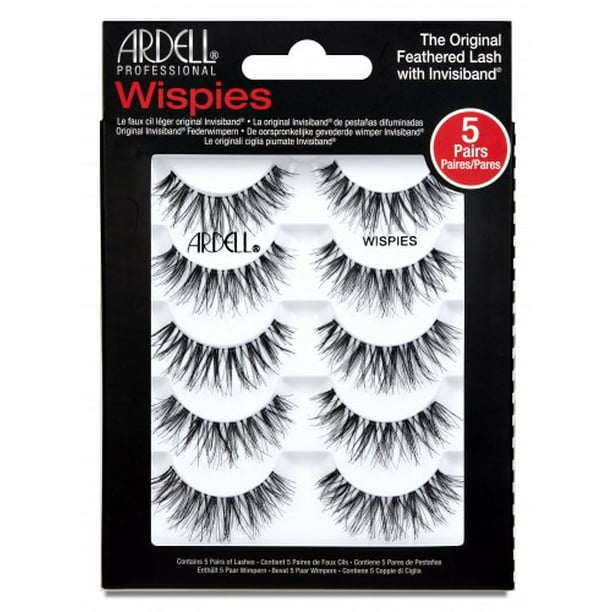 These are some of the best falsies I have ever worn! I either wear the Ardell Demi Wispies or the Ardell Natural 120 Black (you can also find these in Demi). The Demi versions are often shorter in length or fan out in a different way so as to appear more subtle. The original Wispies have more length in the center, instead of fan out. It's all about preference! Since I wear them during the day, and not just for big events, I look for the simplest pairs possible. These lashes are natural and make you appear awake! I couldn't recommend them more. They come in larger packs to be cost effective, but you can buy them as individual pairs. I'd recommend doing that when you first start out, because you never know which pair will best fit your eye shape and face!
9/10 Would Recommend
DUO – Strip EyeLash Adhesive for Strip Lashes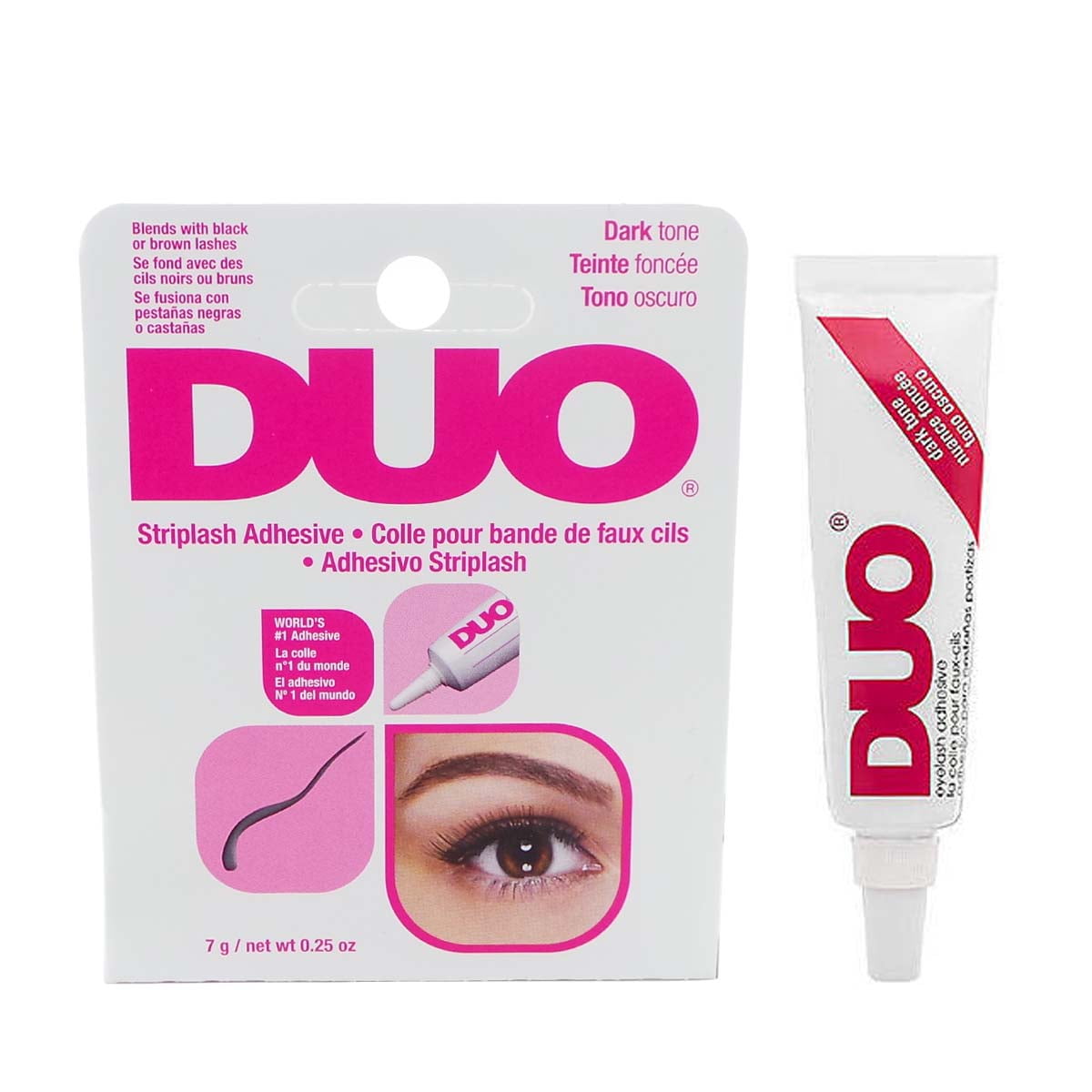 The lash glue of choice! I pair this with the above lashes and I've never had any problems with it. If you're new to lash glue, it's going to take some getting used to. Practice makes perfect, people! The reason why I like this particular glue over others is that it's a dark brown color and kind of helps "line" your lash while you put it on. This helps for two reasons.
With eyeliner: It blends right in to your black or brown eyeliner, unlike white glue, which claims to dry clear, but often does not.
Without eyeliner: If you're like me, and don't wear a lot of eyeliner, the dark glue sort of gives you a natural darker line that's more subtle than eyeliner, but bolder than nothing at all. Win, win!
9/10 Would Recommend
Shiny Silver Ultra One 'n Only Conditioning Shampoo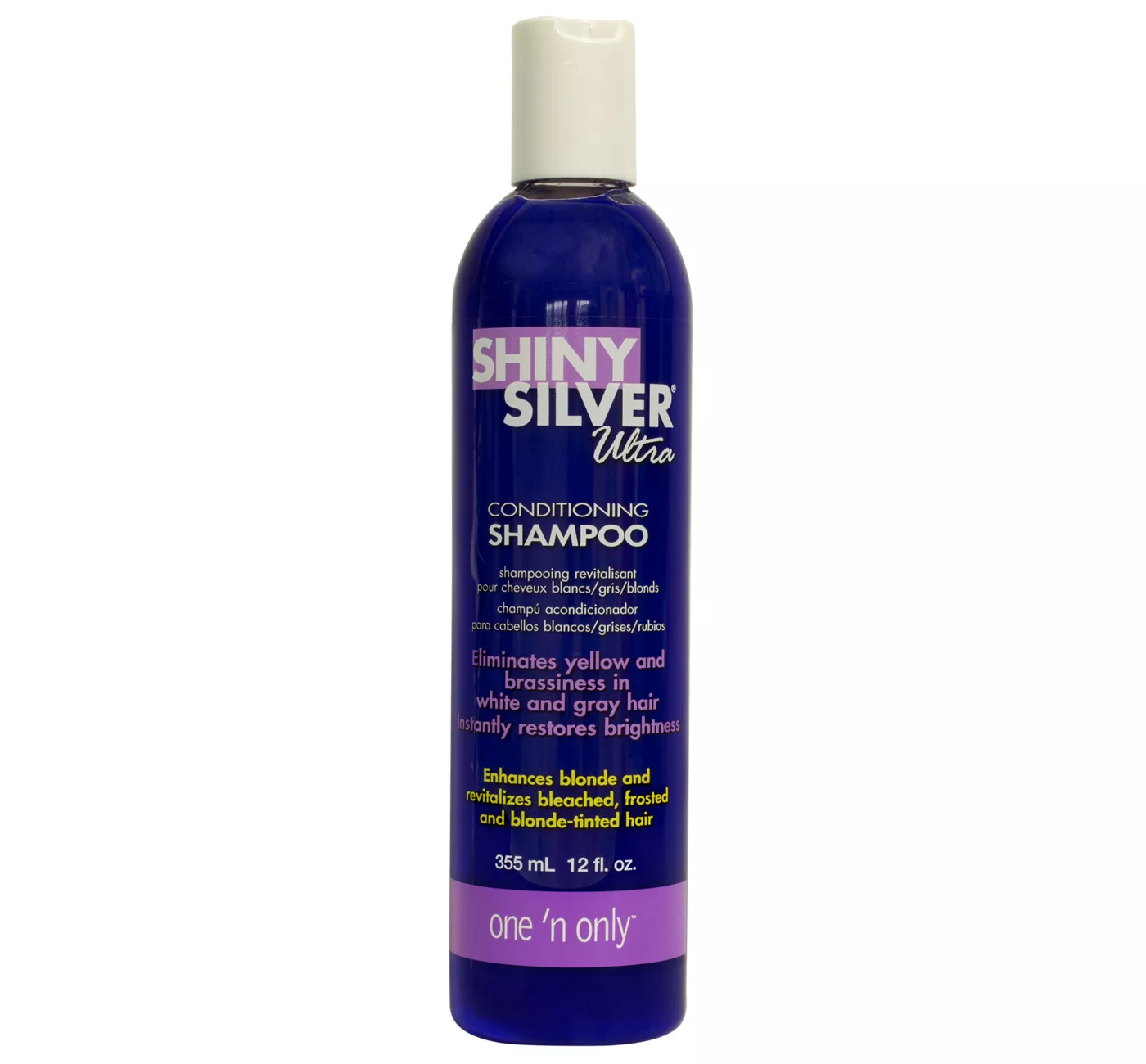 I wasn't terribly impressed with this purple shampoo. It gave a better lather than most, but I actually think that was the problem. It was thinner than most formulas and didn't give me the "coated" feeling on my locks while I used it. It probably doesn't dry your hair out as much as some purple shampoos, but it's not as effective, either. I will say it was fairly affordable so it's not bad in a pinch.
6/10 Might Recommend
GLAMGLOW SUPERCLEANSE™ Clearing Cream-to-Foam Cleanser
This cleanser is so cool. It starts out like a thick mud texture, and bubbles out as you work it onto your face. If you want a thicker, mask consistency, use less water and leave it on your face for a few mintutes. Otherwise, use like a normal cleanser. It's great for when you feel particularly oily and need to get the gunk out of your pores.
7/10 Would Recommend
Neutrogena Makeup Remover Cleansing Towelettes & Face Wipes – 25ct and Individually Wrapped 20ct
My favorite makeup wipes of all time! Neutrogena has been working in affordable skincare for years, and they perfected the formula with these wipes. I buy them in bulk at Costo and love always having them on hand. They rarely dry out before I use the entire pack, and they don't make my skin feel oily. I like to use them to get my favorite Dior foundation off at the end of the day, or simply after a sweaty spin class. The 25ct pack works great if you need several at a time, but they also come in individual 1-wipe packets! I don't use these at home (save plastic and whatnot) but they're great for tossing in my gym bag or taking on a quick 'carryon only' 3 day weekend.
Can't get enough of the fun?! Read other empties posts here: