This is the best batch of empties yet! I started this series back in January because I often get questions from readers about if I actually loved a product to get it again. It's a valid question, because I try so many products that it's hard to finish each and every one of them! If I've finished a hair/beauty product in the last month, you'll find it here. You'll also get some insight into if I'd ever repurchase it again! Happy reading, babes.
Farmacy – Freshen Up All-Natural Deodorant ($15)
I'll be completely honest and say that this is the only all-natural deodorant that I have ever tried. I typically wear a strong men's deodorant, mostly because I love the smell. This D.O. from Farmacy while not very strong, does smell good and glides on well. I never got to the point where I detoxed my armpits completely, but I'd imagine it would work even better at that point. If I ever decide to switch to natural deodorant, this will be a top contender!
7/10 Would Recommend
e.l.f. – Poreless Putty Primer ($8)
I have yet to find a better primer for the price than this cult favorite by e.l.f. Cosmetics! Ringing in at only $8, this mini jar lasts a very long time and works so well under makeup or even alone to smooth out the face. I just finished my 3rd jar and it did not disappoint. e.l.f. carries three formulas, so if you're not sure if you want the O.G., the matte or the luminous, I'd recommend trying the mini trio! Not only do you get to tri mini versions of each before buying the one you like, but you can also keep them to travel with when you're short on dopp kit space.
9/10 Would Recommend
Batiste – 'Bare' Dry Shampoo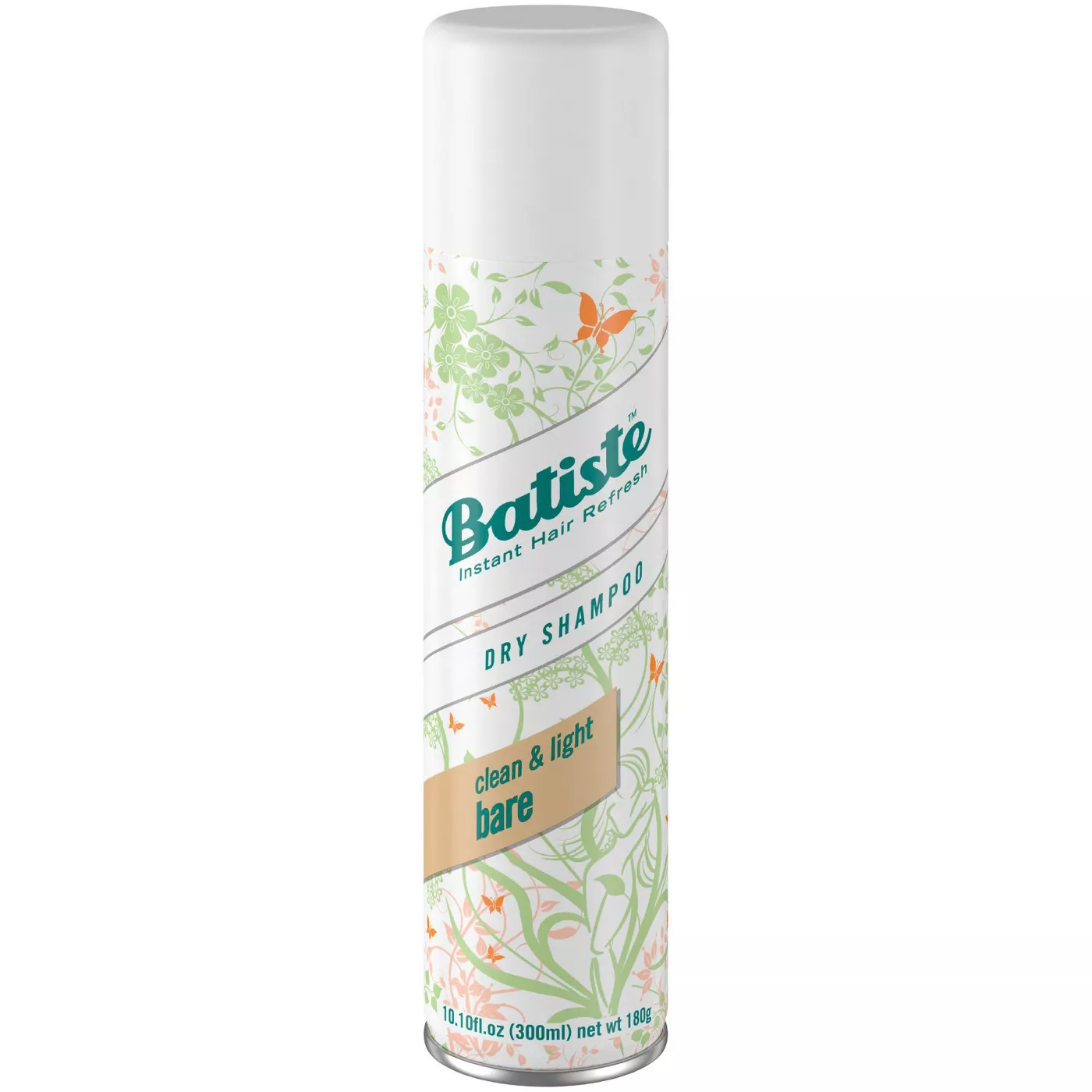 Dry shampoo is a very personal thing because everyone has different textures in his or her hair. I have gone back to this dry shampoo over and over because it never lets me down and it's super affordable. My favorite scent is 'Bare' because it is less perfume-y than most, but I'd get another scent if 'Bare' was out of stock. I've tried over 15 dry shampoo brands over the years and this is still my favorite. I just ordered a 6-pack of it if that tells you anything. 🙂
8/10 Would Recommend
Dior – Airflash Spray Foundation
Wow, where do I begin with this foundation?! For starters, it is our very firs 10/10 in the history of our empties series! It's also the foundation that I wore for my wedding, where I originally got hooked on the formula. This aerosol can is mighty pricy, but it lasted over a year before needing a new one! I didn't use as much during COVID-19, but I reach for it for every photoshoot or "face makeup day" that I have. A little goes a long way, which helps justify the price.
I wear shade 3 Warm (301) which they recommend for "light medium skin, warm yellow undertones". It's a bit darker than my natural shade, but I prefer to look tan and it blends really well. Pro Tip: If you don't want to go into the store to help find your shade match, you can go onto Sephora.com and click "Find Your Shade" under the swatches of this foundation. From there you can walk through the steps of finding your perfect shade by matching it to a foundation shade that you already wear in a different brand. It's pretty seamless!
10/10 Would Recommend
Can't get enough of the fun?! Read other empties posts here: